Orange County Webinar Bundle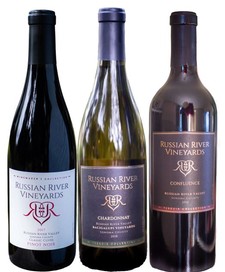 2019 Chardonnay | Bacigalupi Vineyard
Coming from the same cuttings of the Chardonnay vines that won Chateau Montelena the Judgement of Paris in 1976, this is a very rare and special release of Chardonnay!
Swirl in your glass and enjoy notes of white peach, honeysuckle, crème brûlée and jasmine on the nose, with plenty of fruit on the palate, balanced by a delightful pop of acidity. One of the few Chardonnays built to age, age this beauty over the next 5-10 years—or even longer!
2017 Pinot Noir | Classic Cuvee
An elegant blend of wines with a unique flavor that we consider to be the essential "Russian River Valley" wine. This wine is a striking complement to our traditional single vineyard approach. It affords us the luxury to mix & match the distinct characteristics and flavor profiles from our various vineyards.
And it is anything but your traditional "blend". Because it is made exclusively from our premium single vineyard wines, we think it is a cut above typical Cuvees. Case in point: 35% of this blend was aged in new French oak barrels, a level you will rarely, if ever, see in a Cuvee.
Even better, this wine is an incredible everyday value!
Gold Medal Winner in 2020 San Francisco Chronicle Competition.
2016 Red Blend | Confluence
Confluence is defined as a joining, or coming together. And it aptly describes this wine in both flavor and spirit. A rich, lush red wine with big but not overpowering tannins, this wine is a blend of Merlot, Cabernet, Charbono, and Petite Sirah. It is characterized by old world flavors and dusty tannins with chocolate notes. It pairs perfectly with steak and other rich, fatty foods. Cigar smokers and Cabernet fans will love this wine, a blend which is bold but approachable.

Blend of 76% Merlot, 8% Charbono, 8% Cabernet Sauvignon, 8% Petite Sirah
Product Reviews