The Radiant Reds Gift Pack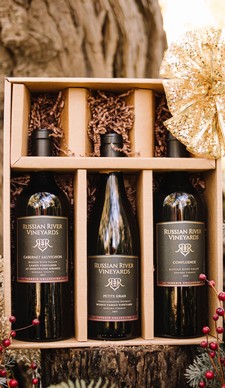 Celebrate with friends, family, and a drink for any joyous occasion. This Radiant Red Gift Box comes with a variety of options making it the perfect choice for anyone at the dinner table this year. The beautiful wood and earthy notes of the Cabernet Sauvignon, the lush and rich taste of the Petite Sirah, and the diverse flavors in the Confluence make this gift box unique and special to match you holiday traditions!

The Radiant Red Gift Box comes with our 2017 Landy Vineyards Cabernet Sauvignon, our 2017 Wedge Family Vineyards Petite Sirah, and our 2017 Confluence Red Blend.
Product Reviews